A student of Nnamdi Azikiwe University (UNIZIK) Awka, shared a post on Facebook on how her hostel apartment got burnt yesterday. According to her post, she lost everything she had acquired from 100l till date. However, she is grateful that she was not present during the incident.
After sharing her post, some Facebook users spotted her Bible and fan that was left untouched.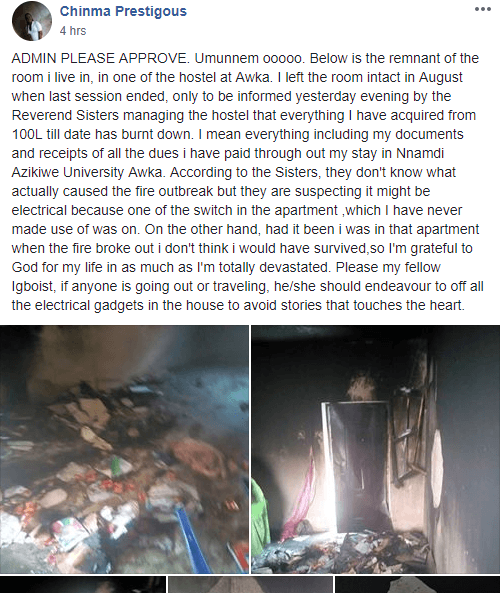 Share this post with others..
Send us your story via: Whatsapp: +2349083206238 Mail: mycampustrends@gmail.com SMS: +2349083206238