A newly completed hostel that was erected close to Nnamdi Azikiwe University (UNIZIK) in Awka, Anambra state, reportedly collapsed on Thursday.
According to reports, the hostel has been completely built, and was ready to be rented out to students before it collapsed. Fortunately, no life was recorded lost.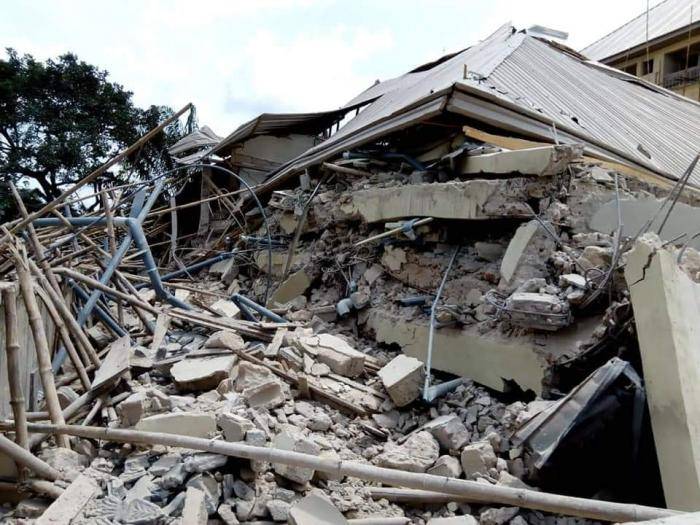 Share this post with others..
Send us your story via: Whatsapp: +2349083206238 Mail: mycampustrends@gmail.com SMS: +2349083206238